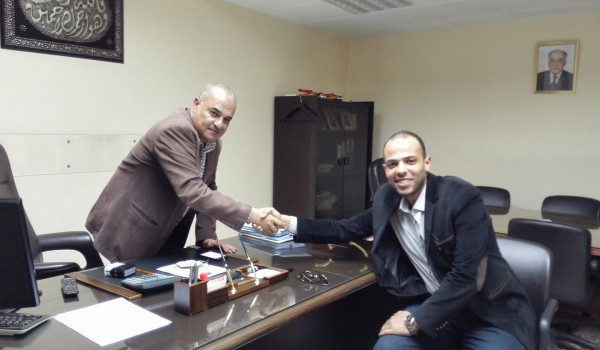 Namasoft Signs ERP Project Application Contract with Aboulmakarem Contracting & Construction Company.
========================================
The success story of Namasoft Software Company in the field of general contracting and real estate development continues with the signing of the contract for the implementation of the # NRA_ ERP systems with Aboulmakarem Contracting and Construction Company to automate the work cycle of all departments and departments.
The integrated Nama ERP package included in the project includes:
1- Project Sales Management System.
2- The system of managing general accounts, banks, receipts and payments.
3. Inventory control management system and process costs.
4. Procurement management system and requirements.
5 – Management system of wages and salaries, attendance and departure.
The picture shows:
Mr. Mustafa Samir Aboulmakarem (Owner- Aboulmakarem Contracting & Construction Company)
Mr. Ahmed Farouk (Business Development Manager, Namsoft)